WALKERS GARAGE - WHERE SATISFACTION IS GUARANTEED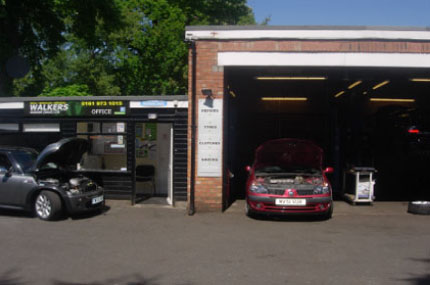 Welcome to Walkers Garage, offering motor vehicle repairs in Sale, Manchester. Walkers Garage highly qualified specialists give you more than a quality mechanical repair. No one is more totally committed to customer service and a level of professionalism that guarantees satisfaction. We work to a Strict Code of Conduct and will always have your best interests at heart.
* We repair a wide range of makes and models of cars.
* Our competitive prices set us apart from the rest.
* We pride ourselves on our family values.
* We always provide fast, professional and friendly services at all times.
* A garage dedicated to customer care.
Let us exceed your expectations and put us to the test.
CALL US ON ... 0161 973 1015 If you would like to find out more.