EXHAUSTS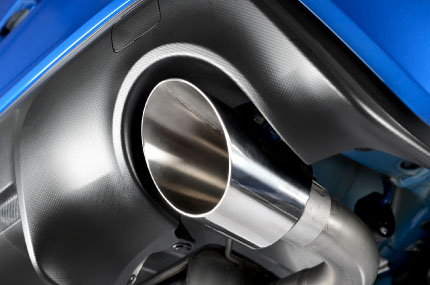 Your exhaust system is the only means of channelling away those noxious fumes generated by your engine. An exhaust that has failed can lead to noxious fumes being drawn into the vehicle cabin and prolonged exposure to exhaust fumes can make a vehicle occupant feel drowsy, which could lead to an even greater danger.
A healthy exhaust system is critical if you are to maintain the health and welfare of the vehicle occupants, a quiet smooth running engine and optimum fuel efficiency.
The silencer is the part of the exhaust that usually needs attention first, as it is the furthest away from the engine and is the most likely to be corroded by acidic moisture. This is because these parts remain relatively cold and give exhaust gases a chance to condense and form pools of corrosive acid inside the system.
You'll know that you have a problem with your silencer because your exhaust starts making a roaring noise.
Exhausts and CATs which are in a poor condition can result in MoT failure. Failure could be for many reasons, loose or unsecured parts of the system, holes or 'blowing' in the system, or excessive emissions due to CAT failure. We can give your exhaust a visual check completely free of charge.
To book a exhaust check or obtain an estimate, Call 0161 973 1015