TYRES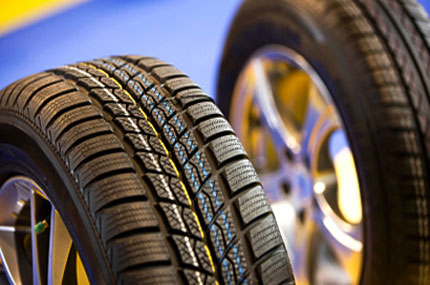 The law requires your vehicle to be fitted with the correct type
and size of tyre for the vehicle.
There are also laws in place to govern all aspects of your tyres condition most important of these is the minimum tread depth.
The legal limit for the minimum depth of tread on your tyres is 1.6 millimetres, across the central ¾ of the tread going around the complete circumference of the tyre.
Tyres are the only parts of your car which are in contact with the road. Safety in acceleration, braking, steering and cornering all depend on a relatively small area of road contact.
It is therefore of paramount importance that your tyres are maintained in good condition at all times and when the time comes to change them the correct tyre's are fitted.
To book a tyre check or obtain an estimate, Call 0161 973 1015