Underseal Rust Proofing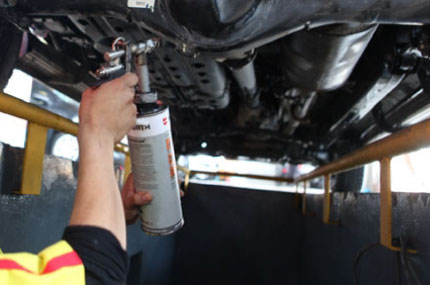 Although nothing can completely prevent rust, Walkers Garage can underseal your car to slow down rust corrosion. Underseal helps to preserve the condition of your vehicle. It can be re-applied after several years, or as often as needed.
We clean the underside of your vehicle using high pressure sprays to remove dirt and loose rust. The vehicle is then allowed to dry. Rust prevention treatments are then applied under high pressure.
We use Tetrosyl Schutz Underseal, but we can apply Waxoyl Underseal or other products if you prefer.
Treatment options are tailored to suit your needs, Call 0161 973 1015