CUSTOMER TESTIMONIALS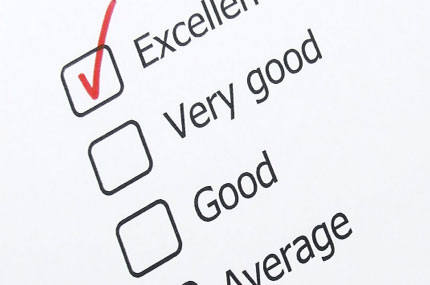 A short selection of Testimonials

Customer Ratings



97.7%

95.7%

96.3%

96.7%

Customer Comments
This was the best garage experience ever. Their attention to detail and customer service is excellent. The collection and delivery service was also greatly appreciated.

Very cheerful and obliging. Pleasure to do business with.

First class service throughout.
Excellent customer care. They are very genuine and helpful.

Have used this garage for over twenty years and have never had any problems. You can trust them to do whatever is necessary. Very friendly.

I have always had the utmost confidence in the inspection and recommendations made by the staff at this garage.

I have been using this garage for 26 years. That should speak for itself!